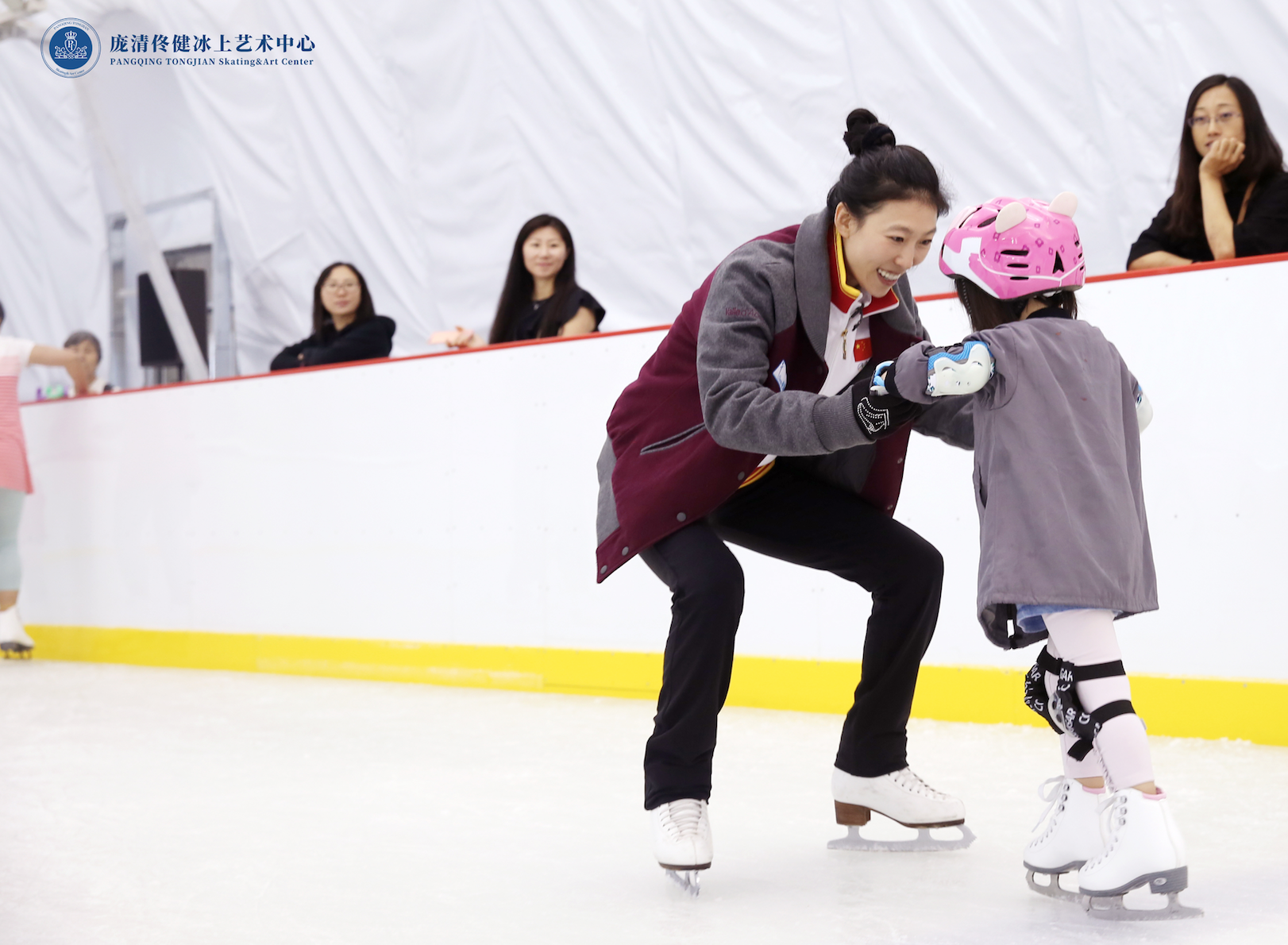 In 2015, the retired world champions Pang Qing and Tong Jian didn't really leave the ice rink where they loved for 30 years, but opened their "post skating" era in another way & mdash; to create Pang Qing and Tong Jian's "love skating" public welfare class on ice
&"Love skating" the first ice public welfare class set sail in Beijing in August 2015. As of December 2019, it has successfully held 59 sessions. It has been held in more than 20 cities including Beijing, Qingdao, Chongqing and Chengdu, radiating tens of thousands of families, which has greatly promoted the publicity of figure skating. At the same time, in the process of public welfare publicity activities, there are more than 50 partners to help the Winter Olympics go hand in hand with us and participate in the publicity of Huahua's public welfare.
&"Love skating" public welfare class is held once a month. All 4-10-year-old children are welcome to sign up for it. No matter whether the children have skating foundation or not, they can participate in it, experience the fun of figure skating practically, learn ice dance together with the world champion teacher Tong Jian, and help the children fall in love with figure skating
Pang Qing Tong Jian "love skating" public welfare class has been held for 5 years. He is still committed to popularizing figure skating to the public and providing a chance for children who like and love skating to step into the world of figure skating. With the 2022 Winter Olympic Games coming, we still hope to promote figure skating project through the "love skating" public welfare course, so that more people can participate in it and love flower skating, and find, train and reserve more excellent talents for the development of this sports project.